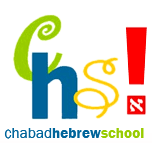 Welcome
Jewish Tradition has always promoted a loving approach from one individual to another.  We are dedicated to making the richness of our Jewish heritage accessible to the contemporary Jew, every Jew, no matter what their affiliation or level of religious observance.
Our Hebrew School
We create an environment that brings Judaism to life, fosters creativity and supports your child's personal style of learning.  We use a unique approach which is hands-on and stimulates your child's intellect.  Our curriculum has been designed to make a lasting positive impact on the life of your child.
Judaism Comes Alive
Through drama, song, art and stories we bring Judaism to life.  Our innovative methods make learning fun and memorable.  We teach Jewish history alongside secular history, a method that encourages critical thinking.
Through our mitzvah curriculum we emphasize each mitzvah's meaning for everyday life, in addition to the how-to of ritual observance.
Aleph Champ Hebrew Reading Program
Our Hebrew reading curriculum is the latest educational breakthrough around.  Based on the martial arts motivational philosophy of color coded levels and testing, it provides excitement and inspiration, leading the students into a winning cycle of learning.
The Hebrew alphabet as well as the vowels and word formations are divided into 10 colored levels.  The students start out as "White Aleph Champs," working their way up the colors of the rainbow to be a "Black Aleph Champ," like their teachers.  Games, flashcards, workbooks and rewards make every step along this remarkable journey a fun and educational success.
Bar & Bat Mitzvah
We believe that the most important event in the life of a young person should be more than just rote memorization leading up to an aniety-ridden recital of the Torah.
Our emphasis is to foster an awareness that this milestone is only the beginning of Jewish life and help attain a greater appreciation of a Jewish adult's responsibilities.
Regardless of where the celebration and services are being held, private tutoring, arranged to accommodate today's demanding lifestyle, is available upon request to help you prepare for this special day.
Our Staff
Chabad Hebrew School teachers are carefully selected for their extensive knowledge of Judaism and their dedication to children.
Each teacher lives and breathes what he or she teaches, providing the best possible model for our students.  Staff members have Rabbinic ordination, extensive Hebrew language skills, and/or attended teachers' seminaries.  Through their education they have learned the strategies to successfully share Judaism with children of all levels of knowledge and ability.
In addition to the Judaic studies that they teach, they understand the developmental issues applicable to the age level of their students.  In short, our teachers are as enthusiastic about teaching as our students are about learning!
*
First Taste Program
Ages 4-7 Three Sundays a month for the duration of the scholastic year
First Taste is designed to grab a child's attention with song, art, drama and games. By exposure to the aleph-bet, Torah tales, prayer through song and holiday studies, a child gains a sense of pride and love for Judaism.
Annual tuition: $650 (includes supplies/book fee)            
Hebrew School
Ages 7-13 Three Sundays a month for the duration of the scholastic year
This program offers a more advanced Hebrew and Jewish studies curriculum. Students learn to read and write Hebrew and gain an appreciation for the who, what, when and why of Jewish life.
Annual tuition: $650 (includes supplies/book fee)
Chabad Tutorial Program
All Ages; (private tutoring by request)
CHS is proud to offer a tutorial program for all Jewish children regardless of enrollment in the Hebrew School. Our one-on-one format allows your child to grow at their own pace, and to receive the undivided attention of a skilled educator. This method of learning has proven to be very successful.  Please call for scheduling and rates.
Bar / Bat Mitzvah
Ages 11 – 13 (private sessions by request)
Chabad of Sharon staff will prepare your child for the most important day of young adulthood. The transition from child to teenager is an important milestone in any child's life. Give your child the tools he or she needs to properly navigate life as a responsible adult.  Please call for scheduling and rates.
Synagogue membership is not required.
Affiliated and non-affiliated are welcome.
Payment plans and scholarships available.
No child will be turned away for lack of funds.