During the High Holidays ,
The doors to heaven are open to all…
…so are ours!
Join us for traditional High Holiday Services blended with contemporary messages and insights in a warm and welcoming environment. Hebrew – English Prayer Books Provided. 
Inspiring services and enjoyable company.
Whether your background in Jewish prayer and practice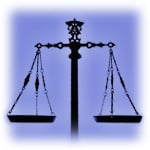 is extensive or limited, the services will leave you feeling enriched, connected, uplifted and energized to start your new year off in a most meaningful way.
Rosh Hashana
September 19th,  Shacharit 9:30 am
September 20th,  Shacharit 9:30 am
                                Shofar Blowing 11:30 am
                                Tashlich Service 6:10 pm

Yom Kippur
September 27, Kol Nidrei 6:15 pm
September 28, Shacharit 9:30 am
                            Neilah 6:30 pm
Please use following form to register your seat(s).
Note: We have a special children's program during services.
|   | Name | Man | Woman | Child | Phone Number | Email (optional) |
| --- | --- | --- | --- | --- | --- | --- |
| 1. | | | | | | |
| 2. | | | | | | |
| 3. | | | | | | |
| 4. | | | | | | |
| 5. | | | | | | |
Suggested Donations are as follows:
Membership........................$300 ($25 per month)
Kiddush Participation...........$240 ($20 per month)
High Holiday.......................$300 (Family)
                                        $90 (per adult)
                                        $45 (per child)
Please use the following form to pay: 
Please check your preferred payment plan:

Charge my card full amount
Charge my card in monthly installments